The Only Home Projector Guide You'll Ever Need to Read
2 min read
The Only Home Projector Guide You'll Ever Need to ReadBuying a home projector can be...
The Only Home Projector Guide You'll Ever Need to Read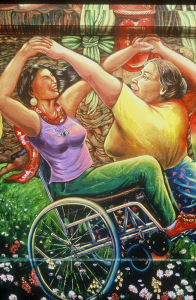 Buying a home projector can be tricky, to say the least. With specifications that can make your mind spin, sometimes you just need the basics explained to you. This is why this home projector guide will be a little different. Instead of focusing on specific projectors, the article will focus on the different specifications for home projectors.
Modes: When you are looking to purchase a home projector, make sure it has both a ECO-mode and a normal mode. Eco-mode can help your light bulb last longer.
LCD/LCOS or DLP: LCD/LCOS are projection technologies which are used to project the picture on your screen or wall. LCD is the oldest but most commonly found of the technologies. When shopping around, try and purchase a home theater projector with LCOS or DLP which are the newer, better projection technologies. You can find these projectors using home projector guides or by reading home projector reviews.
Light bulb: Many first time projector buyers don't even think about the light bulb. They do not last forever and are very expensive. Depending on the type of projector you purchase you can spend between $200 and $400 per light bulb. Some light bulbs can last between 1000 hours to 5000 hours (if on Eco-mode). Be practical when purchasing your projector, find out the length of the life of the light bulb in the actual projector.
HD: While most home projectors come standard with high-definition viewing, not all of them are HD ready. If you're interested in purchasing a projector with a high quality, clear picture then make sure it is HD enabled. The reason for this is, that connecting your projector to a blue-ray player can completely enhance and change your home viewing. Many projectors have such a high quality picture quality that even a single blade of grass can be examined on the screen.
Dark or Light Space: Depending on the type of projector you buy and the lumen output, you may only be able to use your projector in a certain place. Some projectors are better for light, bright rooms (such as a living room) and others are only suitable for darkened rooms (such as a den). Make sure that the projector you purchase is suitable for the type of room you'd like to keep it in. Either that or purchase a projector that can be used both in a light or dark space.
Looking through the thousands of home projector guides can be difficult and confusing. Remember to focus on the basics, and if you do your research, you'll have no trouble finding the perfect projector for you.