Advanced Technologies for the Home of the Future
2 min read
Ever imagined you can control the house and organize all the equipment with technologies? Like...
Ever imagined you can control the house and organize all the equipment with technologies? Like for example only with hand gestures, can turn on and off lights automatically.
This is good news, you have the opportunity to apply the technologies in your home. Because some companies have succeeded in creating such equipment.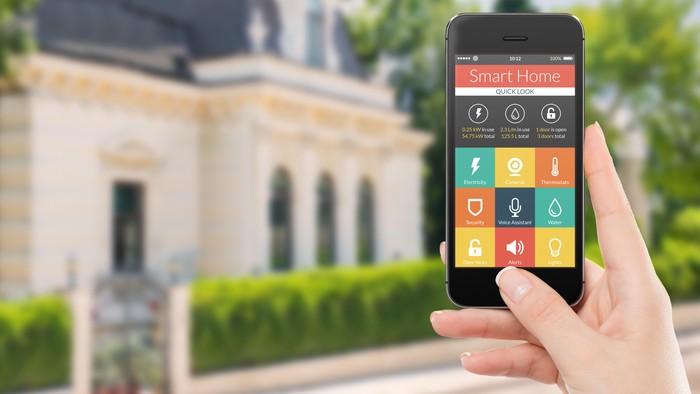 Check out reviews of the following advanced and futuristic features.
Set the Home Lamp with a Hand Stick
The Clapper is a voice-based activation tool. You can turn your room lights on or off by simply clapping your hands. This tool has been widely available in the United States since 1986. Feeling lazy to get out of bed to turn off the lights? Just tap your hand!
Turning on Electronic Equipment by Pointing Finger
The PointSwitch feature can customize your home equipment just by pointing your finger towards the tool. This tool can even work in the dark and from a wide range up to 15 feet.
Technologies that Replace the Home Key with Smartphone
With this feature, you no longer have to use a regular key to secure a home. A tool will be installed at the door of the house. The tool can detect the smartphone you normally use to have access to entry into the house. With this feature, you will get a notification every time someone tries to enter the house. Not only that, you can also check the smartphone if forgotten to lock the door of the house. More sophisticated, this technology allows you to lock the door remotely using the services that exist within the feature.
Make House Mood Lighting
There are products that combine LED lights with a technology that lets you set your own color of lights to your liking. You can experiment to find the color of the light you like or even imitate from the photo you have. Using a timer, Hue can serve as a morning alarm by installing a very bright light color so it can wake from your deep sleep. Did you forget to turn off the child's room lights? Hue, also you can easily operate on your smartphone!